SERVICES:
Magento Online Shop
Personalized Marketing Experience
INDUSTRY:
Manufacturing
BACKGROUND
Jazzercise is a well-known brand in exercise and apparel. Featuring high-intensity dance and workout fusion, they are a revolutionary fitness movement 45 years in the making. Jazzercise stays fresh with challenging new classes that burn up to 800 calories an hour to get you results, fast.
BRIEF
Jazzercise had the essential functions of an online store, but Amazon Webstores announced that they were closing their service in 2016. Jeff Uyemura, Digital Manager at Jazzercise, had to evaluate eCommerce platforms to see which would fit his current needs and future plans. He turned to atmosol to consult on which eCommerce platforms had the best functionality to achieve his goals.
GOALS
Replatform to a new eCommerce platform
Combine four separate online stores into a single site
Add support for mobile browsing to keep up with consumer behavior trends
Optimize merchandising with Magento native features to target specific user segments
Develop a custom solution to target the customer base with unique price points, content, and product availability for each channel
CHALLENGES
Combining 4 stores into one while adding deep personalization based on customer segments. Migration of the store to a new major version of the platform in the middle of the development cycle.
ECOMMERCE CONSULTATION
Jazzercise turned to atmosol to consult on which eCommerce platforms had the best functionality to achieve his goals. After careful consideration, Jeff chose Magento Commerce (formerly Magento Enterprise) since Magento has highly customizable design and development, multi-site solutions, and robust marketing capabilities.
PLATFORM MIGRATION & CUSTOM MAGENTO DEVELOPMENT
After Jazzercise replatformed from Amazon Webstores to Magento Commerce 2.0, 
atmosol build a custom solution for different consumers. Each group segment was personalized for the user experience with tailored design, products, prices, and promotions.
atmosol developed a solution where store views could be created and assigned to different segments from Magento's admin panel. The
B2C storefront would display for customers and guests. Jazzercise employees, franchisees, or instructors would see the B2B storefront.
Each customer group had deeper customization beyond the store view, including custom-built catalogs with unique structures and categories. The pageview design and menu appear differently depending on whether the visitor was part of the B2C or B2B segment. Additionally, the page content would populate with dynamic products, prices, sales, and promotions to provide a highly personalized user experience.
SUPPORT & CONTINUOUS OPTIMIZATION
atmosol continued to maintain, optimize, and enhance the Jazzercise store once the new store was released and continues to do so at the time of this writing in 2021
14% increase in annual revenue
Fixed Operating Costs down 20%
15% increase in page views
30% increase in mobile usage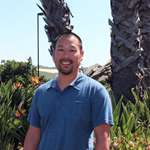 We have been partnered with atmosol for many years mainly due to the level of expertise of their development team. They have helped us on the Amazon Webstore platform and now on Magento Commerce (formerly Enterprise) and have always provided a top-notch level of service. They have grown to be part of our extended team and are very familiar with our business needs. One of the things I really appreciate in working with them is the accessibility to work directly with their developers, when needed, to ensure things do not get lost in translation. There is also a comfort level knowing that they are located here in the USA so there is not a language barrier or huge time difference to contend with. I have always been extremely happy with the quality of work and the relationship our companies have