Are You Trying to Determine Which Ecommerce Platform is Right for You?
Making the final decision on which platform to use is difficult. Your choice will deeply impact future customer experience and scalability options.
On top of that, you're considering:
Fixed Costs
Variable Fees
Catalog & Product Architecture
and More
It's a complicated and demanding task to pin down which platform is right for you, so we're here to help. We created a handy guide as a short cut to save you time and energy in your research.
Provides eCommerce merchants the most customization, flexibility and control over their store's design, content and functionality.
Delivers an all-in-one SaaS solution that comes with built-in hosting, payment integration, advanced marketing tools, and security.
Offers intuitive store setup to get your site up and running fast with valuable extensions, simplicity of interaction, and reliable hosting.
TOP 3 ECOMMERCE PLATFORM DIFFERENCES

Keeping your best interests in mind, we leverage our partnerships with Magento BigCommerce and Shopify to weigh your unique business needs, challenges, and goals against the pros and cons of each platform. That way, you benefit from an unbiased, holistic consultation.
We work with integrity, which is why we do all services ourselves rather than outsource work abroad. Your investment in atmosol stays hard at work in-house with our 100% US-based team. That's our promise to you.
We make more than awesome websites. We make your entrepreneurial dreams a reality.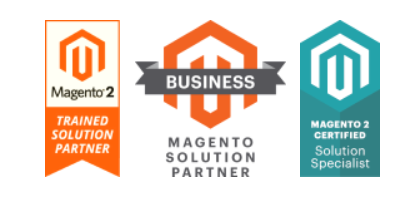 Other Articles You May Be Interested In