It's essential to know what your competitors are up to. Conducting a competitive analysis allows you to identify their strengths and weaknesses. You can anticipate market shifts and recognize untapped possibilities by studying the strategies of your competition.
Benefits of a Competitive Analysis
Conducting a competitive analysis is highly beneficial for businesses. The information gained through a competitive analysis will help you find out what your competitor's strengths and weaknesses are, as well as how to set yourself apart and stand out in the market. This analysis provides insights into industry trends and customer behavior, which keeps you informed and enables you to make informed decisions. 
Moreover, it can help identify potential partnership and collaboration opportunities and aid in forming pricing strategies by analyzing those of your competitors. Regularly conducting thorough competitive analysis can help you stay ahead of your competition and adapt effectively to changes in the market.
Competitors' Strengths and Weaknesses
You can gain a competitive edge when you know your competitors' strengths and weaknesses. It allows you to adapt your strategies accordingly and identify areas for improvement. By conducting effective competitive analysis, you gain valuable insights into the industry landscape and market trends. 
This analysis helps you identify opportunities for growth and potential customers to target. Performing a regular and thorough competitive analysis is an ongoing process that helps you stay ahead and fully grasp the competitive landscape. You can make educated decisions about your products and business plan now that you have this information. Stay ahead of the competition by conducting regular and thorough competitive analysis.

Identifying Emerging Trends
Examining the competitive environment and performing comprehensive competitor analysis is an excellent method for recognizing emerging patterns in the market. By examining the strategies, products, and market analysis of your rivals, you can acquire valuable information about developing customer requirements and preferences. 
This understanding empowers you to outpace your competitors and create novel products or services. Additionally, staying updated on emerging trends empowers your business to swiftly adjust to evolving market conditions and remain pertinent. Through consistent competitive analysis, you can position your company to seize fresh prospects and enhance both your market share and profitability.
Identifying Opportunities in the Marketplace
A detailed competitor analysis is a great way to assess the market and spot new trends. The strategies, products, and market analysis of your competitors can reveal changing customer needs and preferences. This knowledge can help you stay ahead of the competition and create innovative products or services. By following new trends, your business can adapt to changing market conditions and stay relevant. Regular competitive analysis can position your company to capitalize on new opportunities and increase market share and profitability.
How to Conduct a Thorough Competitive Analysis?
To conduct a thorough competitive analysis:
Start by identifying competitors in your industry.
Analyze their strengths, weaknesses, opportunities, and threats.
Gather market research and industry trends to inform your analysis.
Streamline the process using competitor analysis tools.

How to Choose Competitors
A thorough competitive analysis should focus on up to five competitors.  Select competitors with the most traffic or market share, as they likely have a significant presence in the industry. Focus on competitors with unique value propositions, as this can help you differentiate your business from them. Consider competitors with different product features or offerings to gain insights into what sets them apart. Analyzing competitors with a strong social media presence can provide valuable information on their marketing strategies. Lastly, choose competitors that pose a potential threat or opportunity to your business.
Assessing Competitors' Product Offerings
When conducting a thorough competitive analysis, it is essential to assess your competitors' product offerings. Start by analyzing their product development and future growth strategies. Compare key aspects such as product features, value propositions, and customer reviews. This will help you identify opportunities to differentiate your own products in the market. 
Additionally, evaluate competitors' online store experience, free trial availability, and content marketing strategies. Don't forget to consider their distribution channels and customer service offerings. You can get useful information for your business plan and find new growth opportunities by carefully looking at the products your competitors are selling.
Analyzing Competitors' Sales Tactics and Results
Part of a thorough competitive analysis is looking at how and what your competitors are doing to make sales. You can learn much about how your competitors do business by looking at their marketing strategies, sales teams, and customer feedback. Additionally, analyzing competitors' press releases, email marketing, or keyword research tool usage can provide further insights into their tactics. 
This analysis presents an opportunity to improve your own sales tactics by identifying areas where you can differentiate or enhance your offerings. Evaluating competitors' sales growth, market share, and sales channels can also help you understand their success in the market. Furthermore, analyzing competitors' target market, sales tactics, and customer base can reveal new opportunities for your own business.
Evaluating Competitors' Pricing Strategies
Conducting a comprehensive competitive analysis entails assessing the pricing strategies of your competitors. Through an examination of their pricing, target audience, and product categories, you can obtain valuable intelligence on the market landscape. By scrutinizing your competitors' value propositions, competitive advantage, and pricing approach, you can pinpoint areas where you might adjust your pricing strategies. 
Additionally, a review of your competitors' discounts, promotions, and free trial offerings can reveal insights into their sales tactics and customer base. An evaluation of your competitors' pricing can facilitate informed decisions regarding your own pricing strategy, enabling you to maintain competitiveness within the market.
Tools and Techniques for Competitive Analysis
Conducting a comprehensive competitive analysis requires the use of various tools and techniques. Competitor analysis tools possess the capability to offer valuable insights pertaining to the competitive environment, thereby facilitating the identification of significant competitors. Gather information from competitors' websites, social media platforms, and press releases to gain insight into their product offerings and company information. 
The process of conducting keyword research can provide valuable insights into an entity's online visibility and market share. Furthermore, using industry analysis reports, focus groups, and market research can yield a more comprehensive comprehension of the competitive landscape and emerging prospects within the market. Utilizing these tools and techniques helps in conducting a comprehensive competitive analysis.
Utilizing SEO Tools for Competitor Analysis
SEO tools are essential for competitor analysis to gain insights into your competitors' strategies. Keyword research tools can reveal competitors' online presence, target audience, and content marketing strategies. Analysis of competitors' website traffic, keyword rankings, and content strategies can reveal their competitive landscape and potential customers. Competitor research tools also let you compare website performance, backlink profiles, and social media presence to find new opportunities and improve your SEO strategy.

Social Media Monitoring Tools for Competitor Tracking
Using social media monitoring tools facilitates the observation and examination of the social media activities of competitors. These tools can monitor and evaluate various social media platforms, including posts, videos, and advertisements. By utilizing the provided data, one can analyze patterns and assess levels of customer involvement. It gives you the tools to find trends and keep customers interested. 
Additionally, monitoring their social media followers' likes and shares can help you determine how much of the market they represent. A business can learn about what its rivals are posting, how they're talking to customers, and the goods and services they're providing by social listening. Now you know more, you can use it to make better plans and beat your competitors. Subsequently, the aforementioned information can be utilized to formulate more effective strategies and gain a competitive advantage.
Are there any great competitive analysis resources?
There are numerous resources available for conducting competitive analysis. Online tools like SpyFu, SEMrush, and Ahrefs offer valuable insights into SEO. You can use tools like Sprout Social to measure competitors' performance across social channels. Additionally, industry reports, market research studies, networking with peers, and attending conferences can provide additional competitive intelligence.
Translating Competitive Analysis into Business Strategy
Translating competitive analysis into a business strategy involves using this valuable tool to identify market opportunities and trends. By analyzing competitor strategies, you can differentiate your business and gain a competitive advantage. It's essential to incorporate competitor analysis into your marketing, sales, and product development strategies to stay ahead of the game. Identifying gaps in the market based on thorough competitive analysis allows you to fill those voids and cater to potential customers. This information will help you develop a comprehensive business strategy that takes into account competitor strengths, weaknesses, opportunities, and threats.
Gaining Insights from Competitors' Strengths and Weaknesses
To gain valuable insights from your competitors, it is important to identify their strengths and learn from their best practices. By analyzing their weaknesses, you can uncover potential opportunities for your own business. Understanding competitor product features, customer service, and marketing tactics can provide valuable knowledge that you can leverage. Evaluating competitor customer reviews and feedback can help you improve your own offerings. Additionally, using competitor analysis to benchmark your company against industry leaders can give you a better understanding of your position in the competitive landscape. By gaining insights from your competitors' strengths and weaknesses, you can strategically position your business for success.
Identifying Opportunities and Threats From Competitors
To effectively identify opportunities and threats from competitors, it is crucial to analyze their offerings and target customers to identify market opportunities. Assessing competitor market share and potential growth areas provides insights into where your business can compete and potentially gain a larger share of the market. 
Recognizing potential threats from new competitors or industry trends helps you stay ahead of emerging challenges. Identifying competitor marketing strategies that may impact your own business allows you to adapt and differentiate yourself in the market. Staying informed about competitor press releases, product developments, and industry trends helps you anticipate changes and capitalize on new opportunities.
Adapting Your Business Strategy Based on Competitive Analysis
To maintain a leadership position in today's competitive business environment, it is essential to adjust your company's strategy in light of a comprehensive analysis of the competition. By identifying and strengthening areas of competitive advantage, you can position your business for long-term success. Developing marketing strategies that distinguish your business from competitors and anticipating their moves enables proactive strategy planning. Continuously monitoring the activities of competitors allows you to maintain an advantage. 
You can seize new opportunities, reach prospective customers, and increase your market share by adjusting your business strategy based on competitor analysis. Stay apprised of your competitors' strengths, weaknesses, and products so you can make intelligent decisions that will help your business grow.
What are the Pitfalls to Avoid in Competitive Analysis?
To ensure effective competitive analysis, avoid these pitfalls:
Stay updated with market changes by regularly updating your analysis.
Don't overlook indirect competitors who can impact your market share.
Combine quantitative and qualitative data for a comprehensive understanding.
Supplement competitor analysis with other market research tactics.
 Consider other factors when developing your business strategy, not just competitor analysis.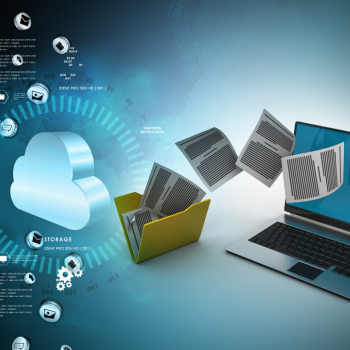 Not Keeping the Analysis Updated
Regularly updating your competitive analysis is crucial to staying ahead of market trends. By monitoring competitor activities, new product releases, and marketing strategies, you can gather valuable insights. It's also important to stay informed of industry trends and customer preferences that may impact your competitors. Continuously evaluating their strengths, weaknesses, opportunities, and threats allows you to adapt your own business strategy accordingly. 
Additionally, keeping a pulse on competitor customer reviews, feedback, and social media presence provides valuable information. Remember, a thorough and updated competitive analysis is a great way to identify new opportunities and stay ahead in the ever-evolving business landscape.
Overlooking Indirect Competitors
When analyzing your direct competitors, it is essential not to forget about indirect competitors who may also affect the market share that you hold. These businesses are competitors who may target customers with similar requirements yet provide products or services that are distinct from one another. You may gain insights into the one-of-a-kind value proposition and market tactics that your indirect competitors use if you analyze the prospective market share competition from indirect competitors. 
This research provides you with the opportunity to differentiate your company from both direct and indirect competitors, and it does so by highlighting areas in which your company excels. It is essential to consider the possibility of market developments that could move rivalry away from direct competitors and toward indirect competitors.
Relying Solely on Quantitative Data
To conduct a thorough competitive analysis, it's crucial to supplement quantitative data with qualitative insights. Gathering customer feedback, conducting focus groups, and consulting industry experts provide invaluable qualitative information that complements the numerical data. By analyzing competitors' online presence, content strategies, and social media engagement, businesses can gain insights into their brand awareness, customer loyalty, and market trends. 
It's important to consider customer sentiment, brand perception, and customer service reviews while gauging how the market perceives your competitors. By adopting a more holistic perspective and beyond just numerical analysis, enterprises can attain a more profound comprehension of their rivals and unearth novel avenues for expansion. Hence, the incorporation of qualitative insights alongside quantitative data is a crucial component of a comprehensive competitive study.
How Does Regular Competitive Analysis Keep You Ahead in the Game?
Regular competitive analysis is crucial for staying ahead in the game. It helps you stay updated on market trends, adapt your business strategy based on competitor insights, identify new opportunities and potential competitors, differentiate your business through effective marketing strategies, and proactively plan and respond to industry changes.
Continuous Improvement Through Ongoing Competitive Analysis
To continuously improve your business, ongoing competitive analysis is essential. Start by identifying your competitors and conducting a thorough analysis of their strengths and weaknesses. Monitor their marketing strategies, social media presence, and customer feedback to stay ahead of the game. Utilize tools like SWOT analysis to evaluate your own business and compare it to your competitors. Look for opportunities to differentiate yourself and improve your business practices in this competitive landscape. By regularly updating your competitive analysis, you can stay informed of changes in the market and capitalize on new opportunities that arise.
So, now you know the secret weapon to staying ahead in the game – competitive analysis! Use the information gleaned by the analysis to develop winning tactics. From identifying their strengths and weaknesses to spotting emerging trends and market opportunities, competitive analysis is your ticket to success. Don't sit on the sidelines while your competitors steal the show. Go out there, perform expert-level research, and dominate your industry like a true leader. Keep in mind that information is power and that with competitive analysis in your toolkit, the sky's the limit. Get out there and prove who the true competition is!
Other Articles You May Be Interested In