To help you when considering BigCommerce as your eCommerce platform, we provide you the starting cost to know what you should expect from our agency:
Basic Plan // Starting at $7,000
Theme & Customizations // Starting at $13,0000
Custom Design // Starting at $45,000
What does it include?
Store features, Financing Options, Theme Implementation, Design, Data Migration, SEO, Training, Payment Gateway, Mobile responsive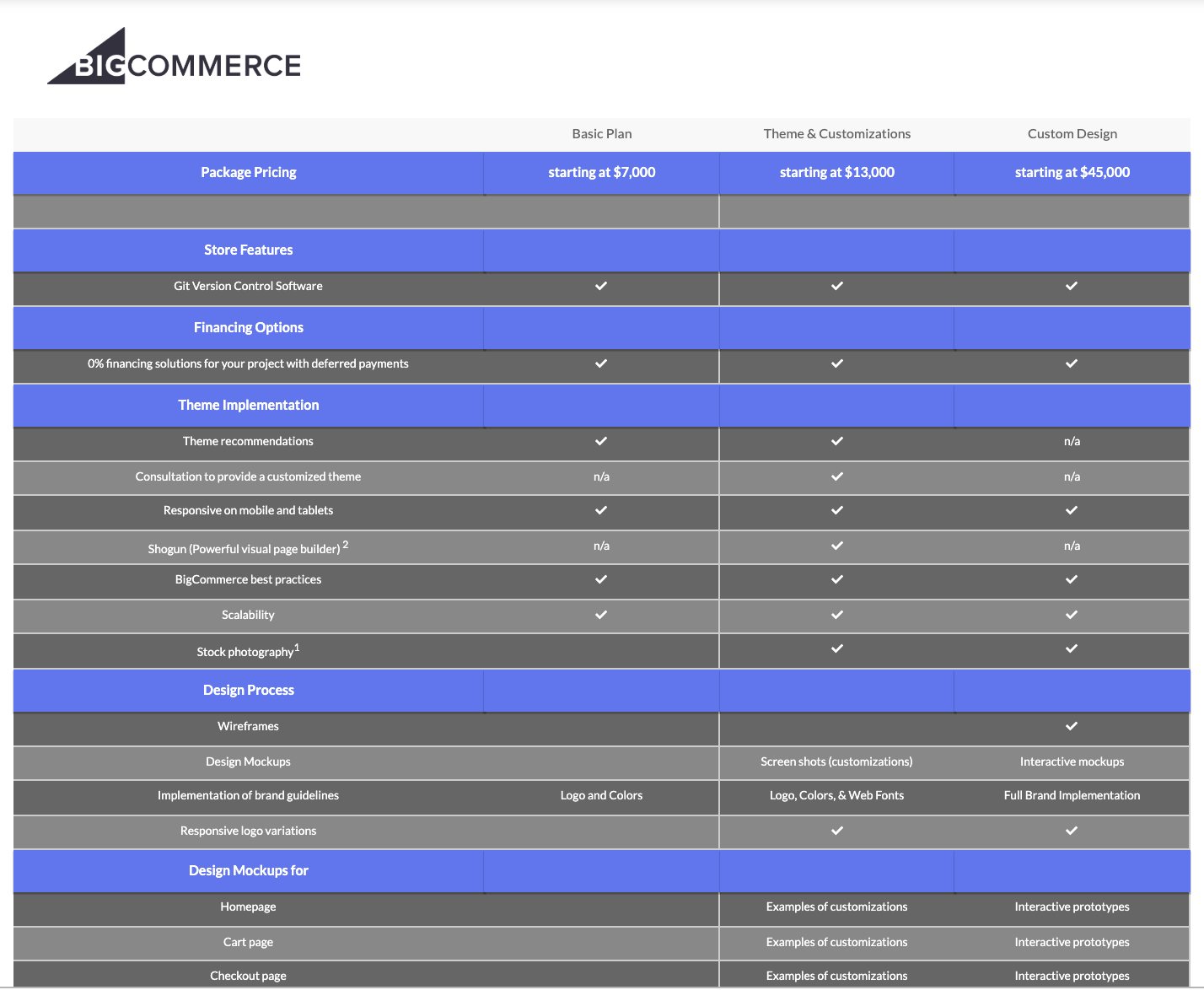 And more… We created an exhaustive list of everything that is included check it out!
If you are looking for an experienced, certified BigCommerce development partner, let our creative team of eCommerce experts assist you.