If you are looking to start an online business or just optimize your current one, we hope this blog helps you. Keep your customer coming back by creating an eCommerce website that's user-friendly and provides customers with a great shopping experience. Read on for tips on what to do and not to do for your eCommerce website.
What is an eCommerce website and why is it important?
A good ecommerce website can help your company's bottom line in many ways. Firstly, it is an effective way to showcase your products and services to a much wider audience. This means that more customers have access to your shop online, which helps increase sales and profits.
In addition, an ecommerce website also creates a convenient shopping experience for customers. They don't have to leave their homes or offices to shop online, meaning they are more likely to purchase from you again in the future. Moreover, customers may also build loyalty with you through online shopping as it provides them with more convenience and options compared to traditional shopping methods.
To successfully run an eCommerce business, it's important to conduct thorough market research, determine the best eCommerce platform for your business, develop a concise marketing plan, and ensure you have the necessary funds and resources to support your business. eCommerce websites make it easy for customers and businesses to connect online and transact business in a secure, seamless manner. However, they require a lot of planning and effort to build and run effectively.
Can I build an eCommerce website on my own?
eCommerce website development requires planning and expertise in web design, web development, marketing, analytics, eCommerce experience, etc. You must choose a suitable platform for your business based on your technical and budget needs. Before starting the building process, review any third-party services you plan to use and make sure you have clear goals in mind. It is important to avoid pitfalls when building an eCommerce website, such as choosing the wrong technology or not having a clear business plan.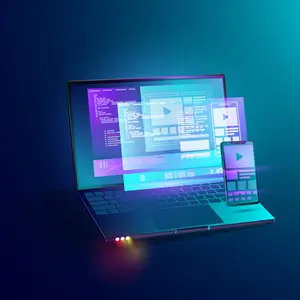 Challenges of building an eCommerce website
Building a website for an online store is no doubt a tedious and time-consuming process. However, it is vital to ensure that the website is built on a solid platform that ensures its longevity. There are several aspects to consider including the eCommerce website design and functionality, payment gateway integration, and eCommerce website hosting. As with any other business endeavor, there are key pitfalls that must be avoided to ensure an optimal eCommerce experience. Not having a clearly defined budget and timeline is one of the biggest mistakes made by eCommerce entrepreneurs. Without a clear plan, it becomes difficult to focus on what matters most – building a great product and offering great service. Besides, not having a clear plan prevents you from identifying any shortcomings in the build process or evaluating what went well.
Not Understanding Your Product Data
Product data management is an essential component of any eCommerce website. It includes product descriptions, pricing, images, and other information. If you want to create accurate product descriptions on your website and ensure that customers can make informed buying decisions, it's important to ensure that the data for each product is consistent and relevant. Failing to adequately manage product data can lead to inaccurate product descriptions, inconsistent pricing, and incorrect images being displayed online. It's a good idea to use unique product data for each product and ensure that all product information is up-to-date and accurate.
Confusing or Cumbersome Navigation
Website navigation is one of the most important aspects of an ecommerce website, as it allows customers to easily browse and buy products. In order to ensure your site has a clear hierarchy and easily identifiable categories that make it easy for visitors to browse and buy products, it is essential to include relevant categories in your navigation bar. Too many main links in your navigation can lead to usability issues. Instead, use sub-navigation or sidebars to better organize your online store. If you do not have complex categories, a simple navigation is all you need.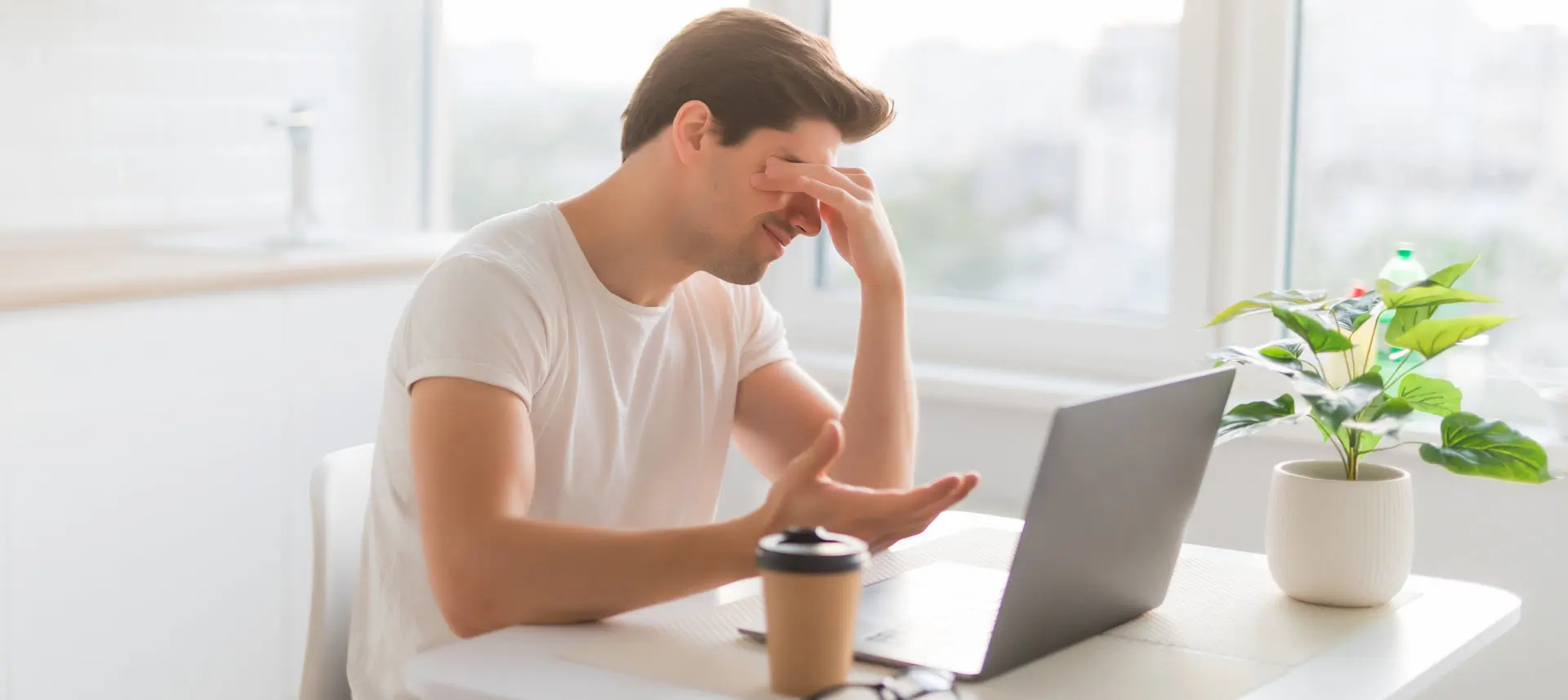 Hastily Built Product Page
When building an eCommerce website for your business, it is essential to create a product page that is visually appealing and informative. It's important not to prioritize aesthetics over functionality. Product descriptions should provide detailed information about the product, including size, color, materials, and any other relevant information the customer needs to make an informed decision. For complicated products, it's best to break up the description into smaller sections so it is easier for customers to read and understand what they are purchasing.
Copy-pasting manufacturer descriptions can result in duplicate copy, which will harm your SEO ranking and can make it hard for customers to understand the product and choose the best option. It's also important to mix media such as images, videos, and reviews on your product page. For best results, make sure to use high-quality imagery and videos.
Not Understanding Integrations with Important Systems
Integrating an eCommerce website with existing systems can be challenging. For eCommerce businesses, there are multiple systems involved in running the business, including payment processors, shipping carriers, and inventory management software. These systems often operate on different platforms, making it difficult to integrate them. This can lead to problems with product cataloging, accounting, and other business functions that require data from different sources.
To address this challenge, eCommerce businesses typically use multiple ERP or systems that store and manage all of the data from these different systems. It is important to understand all of the systems you use for your business and ensure there is proper integration availability with the platform you choose for your eCommerce website. Failure to do so will result in delayed launch and increase in cost.
It is true that having too many extensions on your ecommerce website can slow it down and increase the risk of security vulnerabilities. That is why it is important to choose the right extensions for your needs and avoid using ones that are unnecessary. Concentrate on finding extensions that provide the functionality you need without compromising on performance or security.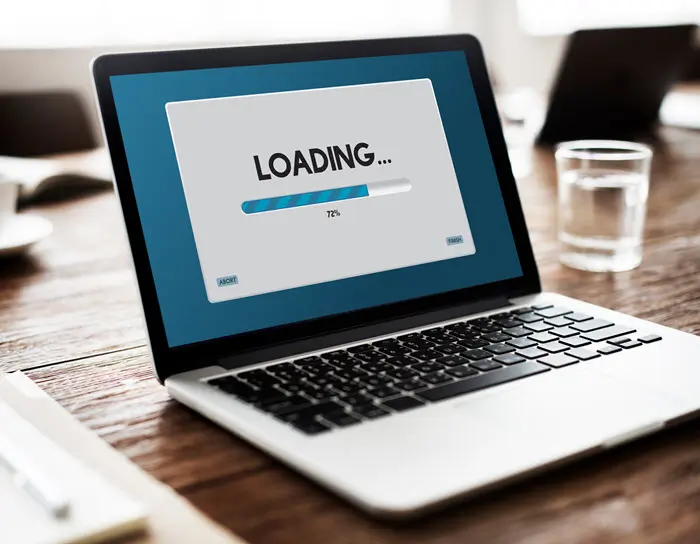 No Focus on End-to-End Fulfillment
End-to-end fulfillment is a key part of running an ecommerce website. It ensures that the products you sell are delivered to customers in the correct quantities and at the right time.
Too little focus is often put on order fulfillment, which can lead to delays in shipping or customers receiving damaged or incomplete products. In addition, an ecommerce website needs to integrate seamlessly with its suppliers through an order management system (OMS) to ensure smooth order fulfillment.
As such, it is vital for ecommerce website owners to have an end-to-end fulfillment strategy in place. By addressing all aspects of shipping and delivery, online store owners can ensure that their customers receive high-quality products in a timely manner and with minimal hassle.
Inconsistent Online Business Branding
Creating an online business requires consistent online branding to help customers easily identify your business and distinguish it from other online businesses. It's essential to use the same logo, colors, and fonts on your website as you do in advertising and marketing materials. This helps customers recognize your company instantly, making it easier for them to make a purchase or take other actions.
Do not copy other businesses by using their logos, visual elements, and written content. It is also important to avoid trends outside your area of expertise or industry.
Content on your eCommerce website must be engaging and relevant. It needs to tell a story about your product or service and why customers should buy it. But creating content for its own sake is not beneficial. Instead, you want to write compelling stories that inspire shoppers to take action.
Additionally, it's vital to avoid automating your SEO efforts and optimizing for user reading intent. This will ensure that you're writing content that is true to your business and speaks directly to your target audience. Overall, the key to success for eCommerce websites is clear and engaging content that provides shoppers with insightful information about the products they are looking to buy.
Resources to help you succeed
Building an eCommerce website is a challenging task. You must have the right eCommerce website design, store layout, and content strategy to ensure that you are able to reach your customers and convert them into customers. However, it is important for you to stay engaged with online resources like blogs, tutorials, and forums to learn about eCommerce website design and to stay updated on the latest trends in the industry. This way, you can reach your goal of creating a successful online business venture with ease.
To ensure success with your eCommerce website, one choice is to work with a specialist. They will be able to help you select the best platform and tools for your business, as well as ensure your online store meets online shopping standards. Using a specialist can save you time and money, by preventing common online store design pitfalls such as poor user experience or lack of scalability. By working with a specialist, you can ensure that your eCommerce website meets all requirements and delivers a superior online shopping experience for your customers.
Seek first-hand customer data and feedback.
It's vital to gather as much first-hand customer data and feedback as possible to ensure your eCommerce website meets their needs and expectations. This can be done through surveys, interviews, and focus groups. By gathering this information, you can understand the behavior of your customers and design a website that meets their needs. Understanding customer behavior will help you make educated decisions when designing and developing your website.
It's also essential to stay up to date with the latest trends in eCommerce technology to ensure your website is optimized for the best user experience. By staying current with ecommerce technology, you can make your website more efficient and effective at helping customers accomplish their goals. This will save you time and money while consistently delivering a great experience for your customers.
Research general eCommerce statistics
By understanding ecommerce statistics, you can avoid common pitfalls when building your online store. For example, ecommerce statistics can reveal the average online shopper and their behavior. By understanding the average online shopper and their shopping trends, you can create a website tailored to your audience. You can also use ecommerce statistics to analyze competitor analysis and customer buying habits to create a website that stands out from the competition.
By researching ecommerce statistics, you can gain insight into the average online shopper, their behavior, and what motivates them to purchase online. This can help you design a website that is both user-friendly and appealing to your target audience.
eCommerce is a huge industry, and there are plenty of online retailers that are doing well. However, there are also many ecommerce businesses who are struggling to find their place in the market. Common mistakes can quickly lead to lost revenue and frustrated customers. By avoiding these errors, you'll be on your way to building a successful business!
Other Articles You May Be Interested In