The online shopping experience has been superb and incredible in the past decade. Now, buying things online is easy and reliable. As this trend continues, established companies are forced to adapt and provide ecommerce services and new e-commerce businesses are popping up left to right every day! If you are interested in learning more about e-commerce in your business, the atmosol team is here to help. Founded in 2005, our team is confident that we can help you with your next project.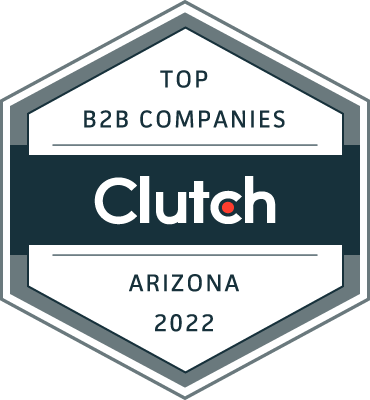 We've been included in the 2022 list of Clutch leaders in Arizona. To be specific, we were named as one of the leading e-commerce development companies locally! This award says a lot about our work and the quality of services we provide.
Clutch, for those of you who don't know, is an established platform in the heart of Washington, DC, committed to helping small, mid-market and enterprise businesses identify and connect with the service providers they need to achieve their goals.
Here is our CEO, Ram Mohan to officially receive this award:
"We are happy to be an Award winning company and one of the Top B2B Companies on Clutch. It not only confirms our dedication to the work we do but also motivates us to achieve more!"