Online firearm sales are a contentious issue because of concerns about the ease with which dangerous weapons can slip into the hands of the wrong individuals. Despite the controversy, many fans of firearms and dealers still conduct transactions online. The online firearms industry is thriving, with a $2.3 billion market in 2022, it is no exception to the ongoing transition from in-store to online purchasing.
While online sales can provide convenience and accessibility, they also present several challenges that sellers must navigate. To be successful in this field, you must not only follow state and federal laws, but also effectively promote your items.
Compliance for Online Sales of Firearms
Compliance with state and federal rules is one of the most difficult aspects of selling firearms online. There are strict regulations in place to keep firearms out of the hands of those who are not legally permitted to possess them. Noncompliance with these requirements can result in large penalties, legal ramifications, and potentially the revocation of a seller's federal guns license. These rules differ every state and include background checks, waiting periods, and age limitations.
Shipping firearms can be difficult for online vendors. Firearms businesses must accept that your business will not be allowed to ship a gun, ammo, or specific types of magazines to every state. Businesses will need a way to explore Federal Firearm Dealer Databases. FFLAPI.com is an online service that assists online gun dealer websites in making the checkout and delivery process easier and lawful. One important feature of the service is a Web widget solution that lists and displays all vendors on the selected map.

Firearm dealers sometimes deter from selling online due to the federal, state, and local rules that make it difficult for firearm dealers to conduct business online. Any firearm shop that sells online must abide by the laws specific to the state their product is being purchased from, and those who sell actual firearms are responsible for ensuring that the firearm is only shipped to authorized FFLs. 
The merchandise should be dispatched straight to the FFL of your customer's choice using a shopping cart configuration. Once the local FFLs address is entered, the platform will be set up to notify them that your firearm is being shipped to them, and the FFL will handle all the paperwork. All of this occurs after the purchase. Only a handful of eCommerce platforms still allow the sale of firearms, even though there are hundreds of shopping cart software options available. Companies that sell firearms are prohibited from using platforms provided by eCommerce platform providers like Shopify and Salesforce.

Products that are sold using open-source platforms like Adobe Magento or WooCommerce are not subject to many restrictions. BigCommerce is an option if you need a SaaS platform. BigCommerce allows you to sell products if they are legal. So, unlike other platforms, your store won't be shut down if the platform determines at any time that the goods you're selling don't comply with its terms and conditions. If a seller needs a more niche eCommerce platform, there are platforms such as SGO, Ammoready, and Gearfire
You must decide on backend solutions for your eCommerce store as it expands. Some online firearms dealers may find that they need to integrate their CRM, ERP, WMS, and eCommerce systems. Larger businesses with extensive global inventories and intricate supply chains are catered to by companies like NetSuite, Sage, SAP, and other software providers. You can more precisely and effectively manage your inventories thanks to these software programs. If you run a large factory, taking the time to investigate these options can be more beneficial than using a straightforward shopping cart. The price of implementing SAP or NetSuite might reach hundreds of thousands of dollars.
The problem of marketing their goods and services is one that many internet firearms retailers face. Legitimate companies are no longer allowed to advertise firearms, associated goods, and ammunition on Google, YouTube, Facebook, and the majority of other well-known PPC advertising channels. So that means firearms dealers cannot do any paid search advertising, including Google Ads, no sponsored advertisements on Facebook, Instagram, or other social media platforms, and no posts featuring a weapon with a cost. No adverts should be shown on websites on firearms. What does that mean for these companies then?
Facebook can be used for marketing efforts with a few exceptions and workarounds. Facebook's ad policy still permits blogs and Facebook groups. This may be a useful strategy for getting your intended audience to see your material. Advertisements for safety training, mounted flashlights, scopes, and protective clothing are all permitted. There are methods to use these channels to publicize your web business even when you cannot make paid adverts.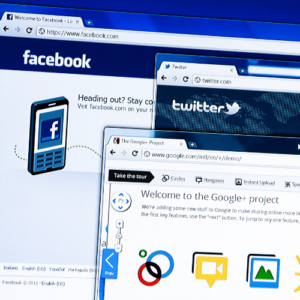 eCommerce firearms businesses can use social media to engage with their audience and create relationships with potential customers. By regularly releasing updates, distributing instructional content, and responding to queries and comments, businesses can establish themselves as experts in the field and win the audience's trust. Although social media behemoths like Facebook might not permit the sale or advertisement of weapons, vendors are still allowed to post instructional materials promoting weapon safety, training, and licensing.
An additional strategy for eCommerce firearms dealers is influencer marketing. Working with influential people in the marketplace to promote your brand is known as influencer marketing. For example, a knife-selling internet shop might collaborate with a cook or a hunter to promote their items. Influencer marketing allows eCommerce businesses to reach their target demographic without the restrictions placed by traditional advertising.
Online gun dealers will want to consider implementing additional marketing techniques including content marketing, SEO, and email marketing. One of the best eCommerce suggestions is to invest in a blog and provide useful material to boost organic SEO and gain subscriber's trust. Whether you must hire someone or write everything yourself, start publishing content frequently. SEO calls for updating your website to improve its ranking in search engine results and email marketing calls for sending marketing communication to your subscriber list. Making educational content, such blog articles, films, or infographics, can assist you in capturing and maintaining the interest of your target audience. These alternative advertising channels can nevertheless assist eCommerce businesses in reaching their target market, even when they have constraints such as marketing knives and other weapons on engines like Google.
Including user-generated content is one way to get around PPC constraints. Up to 80% of consumers claim that user-generated material influences their choice to make a purchase. User-generated content can be as easy as posting a reviewer's image of a product in use on your website. When customers witness other individuals using your items, they are more likely to trust you. Here are some additional approaches to using user-generated content:
Include product pages with reviews.
Create a custom hashtag and invite users to share their top picks.
Include user-submitted product images at the bottom of your website.
Utilize a referral program to expand your customer base. Referral leads convert at a 30% greater rate than leads obtained through other marketing sources. (Source: Financesonline) It's never too late to create a new referral program for your online store if you don't already have one. Remember, it doesn't have to be complicated. Give existing clients something worthwhile in exchange for each new client they send your way!
The sale of firearms online has difficulties for sellers to overcome, but at the same time it can be convenient and accessible for both consumers and sellers. When selling firearms online, several things must be considered, including adherence to local, state, and federal laws, shipping rules, selecting the best eCommerce platform, backend integrations, and marketing. To conduct secure and legal transactions and carry on selling, it is critical for sellers to comprehend these difficulties and take action to alleviate them.